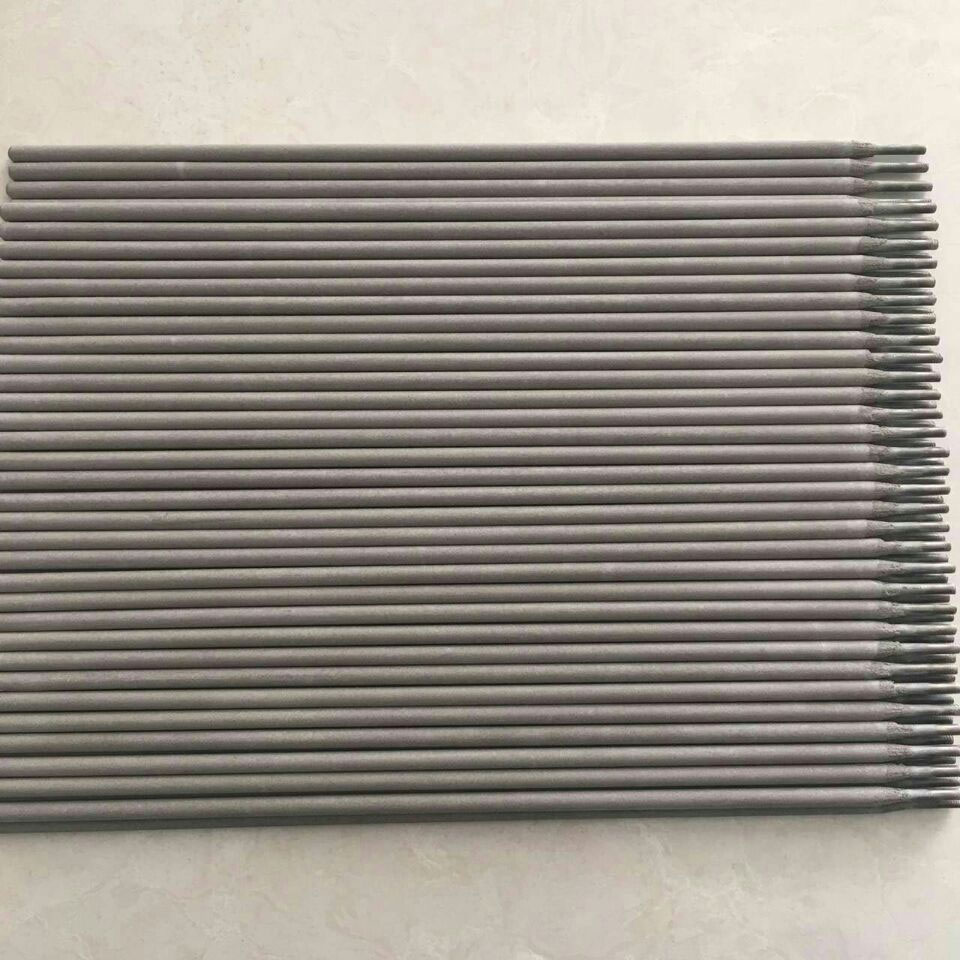 Standardization:
Numberical Symbol:
AWS 5.15

ENi-Cl

ASME SFA 5.15

UNS W82001

AWS Chemical Composition:
%
Ni
85.00
C
2.00
Cu
2.50
Mn
2.50
Fe
8.00
Al
1.00
Si
4.00
S
0.03
Total others
1.00
Standard values of the weld metal:
Elongation

%
5
Tensile strength

MPa
362
Yield strength

MPa
338
Applications:
Nickel Alloy Coated Electrodes is used for shielded-metal-arc welding of gray, ductile, and malleable cast irons. This electrode is also used for joints between cast irons and carbon steel or low-alloy steel.Nickel Alloy Coated Electrodes useful for thin sections and for joints to be machined. The welds are quite machinable. This electrode can be operated in all welding positions. The power supply is directcurrent; electrode positive is preferred although alternating current can be used.
Make up:
Diameter: 1.60 -2.40 - 3.20

Rods:1.60 - 3.2 mm x 300/350mm

Further make ups on request.